What About Me?
Content suggestions
for "children"...

Social Media Important for the Growth of Robina Lawyers
In the past some law firms have regularly used social media as a tool to communicate with their loc...



"Amazing" New Series - Come Along For A Ride
A new YouTube Travel Series helps you uncover some hidden gems at your back door, including the lar...



Help yourtown to Help Young Aussies
Australian millennials get a bad rap. What most Australians don't know is that even under the best ...



Common Causes of Knee Pain from Sports in Children
It's very common for children who participate in sports like soccer, football, and basketball to ex...



TheOneSpy MAC Spy Software Now Hosts Desktop ScreenRecording
Record whatever appears on the screens of MAC computers and Laptops with Desktop Screen Recording f...



Where's the Aussie Spirit Gone?
Are you one of the many Aussies wondering what the *beeps* going on in our country these days? My r...


Got anything YOU want to add here?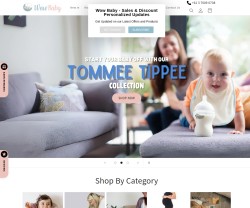 Wow Baby
| Werribee 3030 VIC |
Call Now
|
Visit Site
Wow Baby is an Australian online retailer committed to offering Australian families a range of the highest quality infant, baby, pregnancy and motherc...
Miss Molly's Toys
| Bairnsdale 3875 VIC |
Call Now
|
Visit Site
Miss Molly's Toys handcraft a wide variety of traditional wooden toys in Australia. Our range includes cars, trucks, imaginative wheel toys, puzz...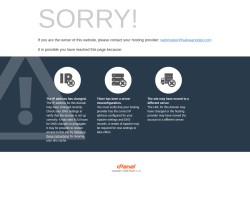 Salsa and Gigi
| Essendon North 3041 VIC |
Call Now
|
Visit Site
Book week costumes ideas for teachers and children. Shop today at Salsa and Gigi Australia, express shipping. Huge selection of characters for girls ...
Lets Roll
| Kingsbury 3083 VIC |
Call Now
|
Visit Site
Make learning to ride a bike easier and more enjoyable with balance bikes for toddlers. Lets Roll has a range of bikes in multiple colours which help ...
Bubs Gallery
| Campbellfield 3061 VIC |
Call Now
|
Visit Site
Australian owned Online baby furniture shop. We specialize baby cot, bassinet, travel cot. Nationwide delivery available. For more information please...
Anything Baby
| Malvern East 3145 VIC |
Call Now
|
Visit Site
Anything Baby is a baby equipment hire company founded in Melbourne in 2009 which has grown since then to include Perth and Sydney. A service to cater...