 Dave Sonntag Written
| Como 6152 WA |
Call Now
|
Visit Site
I'm Dave. I'm a copywriter and content marketer in Perth, Australia. In 2017, I began offering SEO-friendly copywriting services to friends...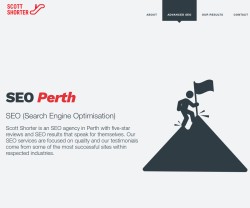 Scott Shorter
| North Coogee 6163 WA |
Call Now
|
Visit Site
Scott Shorter is a digital marketing agency that specializes in SEO, SEM & Social Media strategies for small to medium-sized businesses. The team ...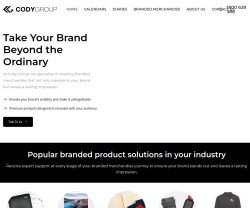 Cody Group
| Canning Vale 6155 WA |
Call Now
|
Visit Site
Cody Group provide the highest of quality branded professional products that are well designed and of high standards. With over 30 years of experience...
What About Me?
Content suggestions
for "advertising"...

Aspiring Career Options for a Marketing Degree Holder
Simply put, getting a master of marketing degree can give you the skills and knowledge necessary to...



👍 101 Australian Website Directories - A Detailed Analysis
We looked at 101 Australian Web Directories and subjected them to 37 different tests to determine h...



SEO! What's the G.O.?
SEO (Search Engine Optimisation) aims at making changes to your website to improve its position in ...



Advertise Here At Come On Aussie
Is this the page where I am supposed to convince you that advertising with us is the next best thin...



Australian Advertising
Where would we be without advertising? How on earth would consumers know what to buy? And how would...


Got anything YOU want to add here?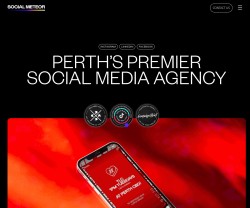 SOCIAL METEOR PTY LTD
| Perth 6000 WA |
Call Now
|
Visit Site
Social Meteor is a boutique social media agency built to deliver your business out of this world social media campaigns and content. We use a range of...
Bud Agency
| Perth 6000 WA |
Call Now
|
Visit Site
We're your trusted growth marketing guides to build your customer journey end-to-end and help your businesses scale through digital channels, bet...
Ailuros Digital
| Osborne Park 6017 WA |
Call Now
|
Visit Site
Ailuros Digital is a boutique, Perth-based Digital Marketing agency that offers specialised services for SEO and providing online advertising strategi...
iCatcher Digital Signs
| Welshpool 6160 WA |
Call Now
|
Visit Site
iCatcher Digital Signs provides premium, affordable digital signs with exceptional after sales service and maintenance. We are the leading Perth desi...
Crush
| Northbridge 6003 WA |
Call Now
|
Visit Site
Crush Marketing are a leading marketing agency in Perth. Our range of marketing services include graphic design, marketing strategy, marketing creativ...
Neto Graphics - Vehicle & Business Signage
| Osborne Park 6017 WA |
Call Now
|
Visit Site
Neto Graphics specialises in Vehicle Signage, Vehicle Wrapping and Large Format Prints for businesses, organisations and individuals in Perth, Wester...
Kala Digital
| Perth 6000 WA |
Call Now
|
Visit Site
Kala Digital Marketing is an online marketing agency in Perth, Western Australia. We offer a broad range of services including digital marketing, SEO,...