Riverina Traffic Services Pty Ltd
| Boman, Wagga Wagga 2650 NSW |
Call Now
|
Visit Site
We provide professional, reliable traffic control services for construction sites, large events and other related situations across the Riverina, Snow... Joylong Automobiles
| Welshpool 6106 WA |
Call Now
|
Visit Site
Joylong is an international manufacturer of electric vehicles, with a wide range of models to suit various needs. The company has been in business for...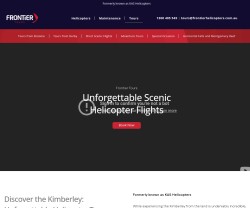 KAS Helicopters
| Yalyalup 6280 WA |
Call Now
|
Visit Site
Founded in 2007 with one helicopter used primarily for helifishing adventures around Derby, co-owners Adrian Crook and Dave Preedy seized commercial o...
What About Me?
Content suggestions
for "Vehicles-Transportation"...

Australian Vehicles & Transport
We've got so many different businesses in this industry, they needed their own category here! It's ...


Oops! That didn't work out did it?
Oh well... early days :)
Have YOU got something you'd like to add here?
Or maybe you can search for me:)
Search Again...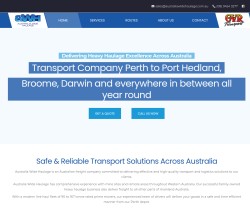 Australian Wide Haulage
| Kenwick 6107 WA |
Call Now
|
Visit Site
Australian Wide Haulage is a family-owned company that delivers high-quality transport and logistics solutions across Australia. From Interstate trans...
Wash-It
| Toronto 2283 NSW |
Call Now
|
Visit Site
Premium Hand-operated detailing, car, truck, and caravan wash using the latest equipment, experienced detailers, and the very best of professional det...
1st Choice Towing & Salvage Pty Ltd
| South Granville 2142 NSW |
Call Now
|
Visit Site
We at 1st Choice Towing in Sydney providing 24 hours Emergency Towing service for any type of vehicle. Whether you drive a car, truck, motorcycle, mot...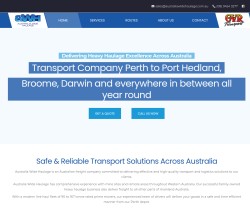 Australia Wide Haulage
| Perth 6107 WA |
Call Now
|
Visit Site
This successful family-owned heavy haulage business has expanded across the country, now delivering freight to all eastern states of Australia. Austr...
SYDNEY MASTER CAR REMOVAL PTY LTD
| Kemps Creek 2178 NSW |
Call Now
|
Visit Site
Get Top Cash For Your Car In Sydney Your unwanted car can be turned into top cash with Sydney Master Car Removal. We are car buyers and wreckers who&a...
DriveQuest
| Melbourne 3144 VIC |
Call Now
|
Visit Site
DriveQuest is an Australian automotive advice and product review website. We provide in-depth answers to common vehicle-related questions on topics su...
BLAK
| Auckland 1011 NZ |
Call Now
|
Visit Site
At BLAK we offer private jet charter and aircraft hire services to travellers in New Zealand, Australia, Asia and the Pacific. Our aircraft service sm...