What About Me?
Content suggestions
for "Health"...

What your Feet Say About You
Your feet are your body's foundation, so it's no wonder that they may provide the first clues of a ...



An Eye Check-Up Could Save Your Life!
As far as regular health checks go, an eye exam is one of the simplest – and it can usually be bu...



How to Ensure Workplace Safety for Employees
As an employer, you need to create a safe environment for your employees. You need to make them fee...



Why Every Aussie Backyard Needs A Slimline Water Tank
If you think of water tanks as something you'll only see out in countryside farms, we've got great ...



Impact of COVID on work practices for Lawyers in Caboolture
The current pandemic has disrupted many industries in Australia including for lawyers and solicitor...



Help yourtown to Help Young Aussies
Australian millennials get a bad rap. What most Australians don't know is that even under the best ...


Got anything YOU want to add here?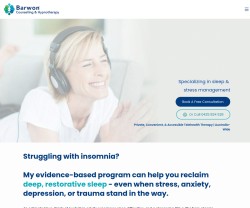 Barwon Hypnotherapy
| Geelong 3220 VIC |
Call Now
|
Visit Site
Barwon Hypnotherapy is an Australian private mental health centre that focuses on clinical hypnotherapy to facilitate positive and long-lasting change...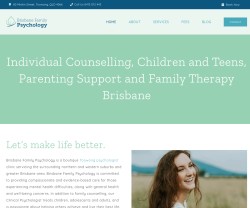 Brisbane Family Psychology
| Toowong 4066 QLD |
Call Now
|
Visit Site
At Brisbane Family Psychology, our Clinical Psychologist provides counselling and psychological support for children, teenagers, adults and families f...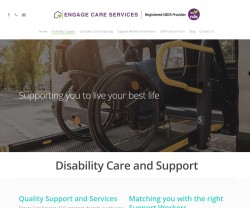 Engage Care Services
| Cleveland 4163 QLD |
Call Now
|
Visit Site
Engage Care Services (ECS) is a boutique disability support agency and registered NDIS provider servicing Redlands, Logan and Brisbane South. With a t...
Podiatrist Perth
| Perth 6000 WA |
Call Now
|
Visit Site
Painful feet, sore heels, aching arch or pain between the toes is not normal. We have listed the top podiatry clinics in Perth to make your choice eas...
Capalaba Natural Health
| Capalaba 4157 QLD |
Call Now
|
Visit Site
Award-winning naturopath clinic, operating in the Redlands for almost 20 years. Our specialities are weight loss and digestive issues, although we can...
Papilio Therapeutics
| Newstead 4006 QLD |
Call Now
|
Visit Site
Papilio Therapeutics is an Australian owned and operated family business based in Brisbane, producing and distributing a range of natural supplements,...