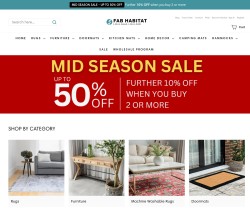 Fab Habitat
| Lidcombe 2141 NSW |
Call Now
|
Visit Site
Fab Habitat offers a fabulous collection of Homewares, Rugs, Doormats, Kitchen Mats, Camping mats, Home Décor, Hammocks, Furniture, Floor mats and Cu...
Prinetics
| Warners Bay 2282 NSW |
Call Now
|
Visit Site
Canvas wall art has become an increasingly popular trend in interior decor over the years. The popularity of canvas wall art can be attributed to seve...
Serene Blinds and Awnings
| Noosaville 4566 QLD |
Call Now
|
Visit Site
Serene Blinds and Awnings are your Noosa based Luxaflex dealer.<br />Covering the whole Sunshine Coast, Qld, they are locally owned, with Austra...
What About Me?
Content suggestions
for "Decor"...

Mosaic Tiles - Making A Good Purchase
For an exhilarating interior design, why not integrate even just a few pieces of glass mosaics? A t...



How To Transform Your Outdoor Space Into A Balinese Retreat
Are you looking to create a Bali inspired tropical retreat in your backyard? Come and explore some ...



Australian Concrete Services
Can you have a love affair with Concrete? Google seems to think so, with 3.5m results for that term...



Australian Home Furnishings & Decor
Even a person with simple needs, decorates their house to suit their "style". For tips and advice o...


Search Again...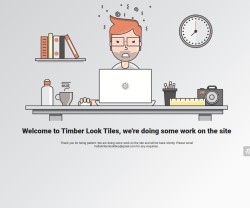 Timber Look Tiles
| Lidcombe 2141 NSW |
Call Now
|
Visit Site
Timber Look Tiles is a leading wholesaler and supplier of timber look tiles, wood look tiles and timber tiles. Our tile designs come in all sorts of A...
Julie Evans Design
| Newcastle 2300 NSW |
Call Now
|
Visit Site
I'm an interior designer and creator of beautiful spaces servicing the Newcastle, Hunter Valley, Lake Macquarie and Port Stephens areas. I can ma... Rug Addiction
| Kangaroo Flat 3555 VIC |
Call Now
|
Visit Site
Rug Addiction brings you meticulously crafted rugs created to enrich your space with a luxurious finish. Established in 1993, we have two decades of e...
Canvas Gang
| Sydney 2000 NSW |
Call Now
|
Visit Site
They say a picture is worth a thousand words. At Canvas Gang we make this a reality by delivering to you the freshest ready to hang custom canvas desi...
The Sustainable Life Co
| Melbourne 3141 VIC |
Call Now
|
Visit Site
Born out of fierce passion, a love for the home and an unwavering commitment to do better, we (two sisters based out of Melbourne) created The Sustain...
Frame Today
| Alexandria 2015 NSW |
Call Now
|
Visit Site
Same day picture frames, photo frames & picture framing. Our vision is to help our customers capture their most cherished memories as they live an...
Shoestring Decorators
| South Fremantle 6162 WA |
Call Now
|
Visit Site
Matching your design style with your budget. Our business dovetails years of experience in interior design with home handyman services. One consultati...