What About Me?
Content suggestions
for "Doors"...

What's Hot In Kitchens?
About to build your dream home - or wanting to update your current kitchen? Here's your guide to wh...



Choosing the Best Water Tank For You
If you're thinking of significantly saving on your water bills while contributing to Australia's wa...



Why Every Aussie Backyard Needs A Slimline Water Tank
If you think of water tanks as something you'll only see out in countryside farms, we've got great ...



Six Best Renovations to Add Value to Your Home
Here are six of the best renovations to add value to your home.
...



5 End of Lease Cleaning Tips to Get Your Bond Back
If you're patient, detail-oriented and willing to put the time in, getting your bond back in full s...



How To Transform Your Outdoor Space Into A Balinese Retreat
Are you looking to create a Bali inspired tropical retreat in your backyard? Come and explore some ...


Got anything YOU want to add here?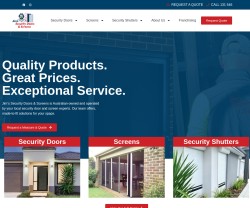 Jim's Security Doors Clyde
| Melbourne 3978 VIC |
Call Now
|
Visit Site
Jim's Security Doors should offer just that... SECURITY! At Jim's Security Doors our priority is keeping you and your family safe and secure...
Sound Proof Windows
| Lilydale 3140 VIC |
Call Now
|
Visit Site
Sound Proof Windows was established as an Australian company in mid-2012 and has successfully installed thousands of secondary double glazed windows &...
Steel Frame Windows
| West Heidelberg 3081 VIC |
Call Now
|
Visit Site
Whether you are renovating or building your dream home, developing commercial property or restoring heritage property, Steel Frame Windows believe you...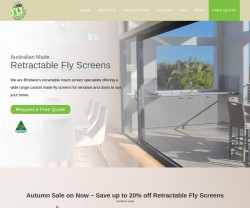 Fly Free Retractable Insect Screens
| Kedron 4034 QLD |
Call Now
|
Visit Site
If your home has french doors, bi-doors, casement windows or any other type of difficult to screen opening, Fly Free Retractable Insect Screens Brisba...
Screen-Doors Pty Ltd
| Craigieburn 3064 VIC |
Call Now
|
Visit Site
We Manufacture and install custom made security doors and window roller shutters in Craigieburn and all over Melbourne. Our Products are sourced from ...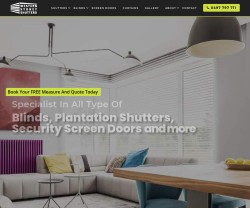 Western Sydney Shutters
| Penrith 2750 NSW |
Call Now
|
Visit Site
Western Sydney Shutters are the experts in Sydney and NSW for shutters and blinds. With more than 15 years of experience in the industry, our experts ...