What About Me?
Content suggestions
for "Links"...

👍 101 Australian Website Directories - A Detailed Analysis
We looked at 101 Australian Web Directories and subjected them to 37 different tests to determine h...



HTTPS Changes With Google Chrome
Google's taken the next step in forcing websites to use secure server certificates. Today they anno...



How Do I Remove My Listing?
How do I delete or remove the business listing for my website? Please let me know what is the quick...



SEO! What's the G.O.?
SEO (Search Engine Optimisation) aims at making changes to your website to improve its position in ...



Add New Opinion Piece
Professionally written contributions to Come On Aussie are very welcome here. Good written material...



Add Your URL to Come On Aussie
Add Your Australian URL to the Come On Aussie Australian Web Site Directory. We've been supporting ...


Got anything YOU want to add here?

Digital Catalyst Group Pty Ltd
| Sydney 2000 NSW |
Call Now
|
Visit Site
Australian business search engine and directory. Create a business profile and custom categories to finetune your listing.Supports dofollow links and ...
SearchPetroleum.net
| Perth 6000 WA |
Call Now
|
Visit Site
SearchPetroleum.net is a free vertical search engine dedicated to the oil & gas industry. By only indexing websites that are oil & gas relate...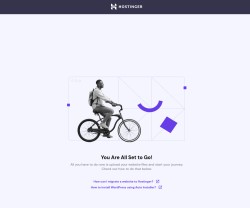 Top Directory Australia
| ACACIA RIDGE 4110 QLD |
Call Now
|
Visit Site
Australian business and web directory offers free listing with ability to list detailed business information such as telephone, fax, address, email an...
Mums Delivery
| Hornsby Westfield 1635 NSW |
Call Now
|
Visit Site
MumsDelivery provides mums with a convenient one-stop solution to finding businesses that will deliver to their door. Visitors to the site are able to...
Start Local Web Directory
| Roseville 2069 NSW |
Call Now
|
Visit Site
Start Local is a free Australian business directory. Find your Australian businesses instantly. ...
AustralianBizDirectory
| Sydney 2770 NSW |
Call Now
|
Visit Site
Free Australian online business directory...