What About Me?
Content suggestions
for "internet"...

Social Media Important for the Growth of Robina Lawyers
In the past some law firms have regularly used social media as a tool to communicate with their loc...



"Amazing" New Series - Come Along For A Ride
A new YouTube Travel Series helps you uncover some hidden gems at your back door, including the lar...



Aspiring Career Options for a Marketing Degree Holder
Simply put, getting a master of marketing degree can give you the skills and knowledge necessary to...



Help yourtown to Help Young Aussies
Australian millennials get a bad rap. What most Australians don't know is that even under the best ...



How to Start a Laundry and Dry Cleaning Business
Starting any business is a task and needs a thought-out plan. This article helps you finding out in...



👍 101 Australian Website Directories - A Detailed Analysis
We looked at 101 Australian Web Directories and subjected them to 37 different tests to determine h...


Got anything YOU want to add here?

Vertex Cyber Security
| Sydney 2000 NSW |
Call Now
|
Visit Site
Vertex Cyber Security in Sydney has Penetration Testing technology that simulates real world cyber-attacks using the same techniques as sophisticated ...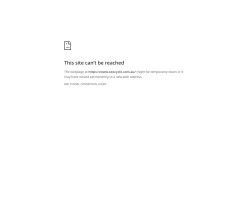 Web Prosperity Pty ltd
| West pennant hills 2126 NSW |
Call Now
|
Visit Site
Sydney based web design, SEO, copywriting & digital marketing company. SEO should be viewed as part of your business, not simply a service suppli...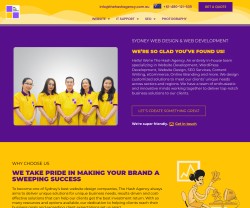 The Hash Agency
| Sydney 2000 NSW |
Call Now
|
Visit Site
We specialize in Web Development, WordPress Development Services, Web Designing, SEO Services, Content Writing, eCommerce Solutions, Online Branding a... Apptractive
| NORTH BONDI 2026 NSW |
Call Now
|
Visit Site
Apptractive is a mobile app and website development agency based in Sydney. We work with entrepreneurs, startups and businesses to build online soluti...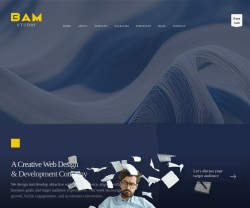 BAM Studio Web Services
| Sydney 2007 NSW |
Call Now
|
Visit Site
Forward thinking web design and development company. We build websites with attention to detail and search engine relevancy. Closing the gap between ...
Platypus Websites Pty Ltd
| Toronto 2283 NSW |
Call Now
|
Visit Site
Premium Domain names for Sale - Make an offer! Things that make domain names valuable for marketing products or services include: Age, Short length, E...